HOME
AURA
UTS
RESULTS
GOOGLE MAP
DETAILED MAP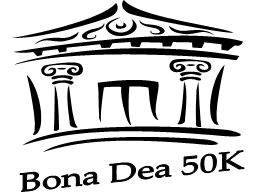 Saturday, November 14, 2015
Russellville, AR
8:00am start
Part of the 2015 - 2016 AURA Ultra Trail Series
Introduction:
Ultrarunning made an appearance in the Arkansas River Valley back in the early 1980's with the Arkie 50 (miler), conducted on the Bona Dea Trails in Russellville. Over 25 years later, ultrarunners returned for the first Bona Dea 50K, in 2010. With the flat course and cool weather, many PRs were set over the multi-lap course on hard surface trail. Put it on your calendar for 2014 and come see what you're made of!!
Directions:
Take Exit 81 off I-40 in Russellville. West-bound traffic will have to turn left on Aspen Ln, then take an immediate left onto Arkansas Ave (AR Hwy 7). East-bound traffic will exit onto Arkansas Ave, and should turn right Once on Arkansas Ave, drive south and take the first right turn onto Dyke Rd/Lake Front Dr. Continue west on Dyke Rd/Lake Front Dr until reaching the Bona Dea Trailhead parking lot.
Details:
The race will utilize a 3.4 mile loop on paved trail: nine complete loops, then a short out and back at the end. An aid station will be available at the completion of each loop. If you have a drop bag for special supplies, it can be left at the aid station. Times will be captured on each lap.
Questions:
Contact
Tom
or
Stan
HOME
AURA
UTS
RESULTS
GOOGLE MAP
DETAILED MAP