HOME
AURA
UTS
RESULTS
Google Map
Park Trails Map
2017 Slideshow
Registration is required.
We ask if you registered but will not come, please un-register (or contact us) so we don't waste a slot.
Registration is free. There will be a donation can since the permit cost us $620.
7:00-7:45 AM Runner check in at Fat Jack's Oyster Sports Bar & Grill, 101 Central Ave, Hot Springs, AR 71901
7:45 AM Mandatory pre-race briefing
7:55 AM Runners walk across Central Avenue and assemble at the Canyon Trailhead next to the Mountain Valley Water building
8:00 AM Race Start
Runners must remain on trails at all time. Bushwhacking is not allowed.
Runners must run in single file and pass only when there is room.
Runners must be courteous and yield right of way to other trail users. The trail is used by hikers, tourists and even horse riders. We do not have exclusive use of the trails. The National Park was kind enough to allow this race to be held provided we do not interfere with other users of the trail.
If you come upon a horse, do not startle it. Make sure the horse & rider know you are there before you get too close.
If nature calls, make sure you leave no trace.
You will be crossing several roads. Use caution. Stop and look both ways.
The last 1/4 mile is on sidewalks down Fountain St. and up Central Ave. Use caution. The finish is at Fat Jack's.
If you are new to the area we recommend that you familiarize yourself with the course beforehand. We will provide maps. See course map Google Map. and Park Trails Map
We recommend you carry a phone. Cell coverage is good. George Peterka RD 501-282-8090, Park Ranger 501-620-6739 or 911.
This is a strenuous run on technical trails. Be sure you are properly trained. Carry plenty of water.
There will be 2 manned aid stations at roughly mile 6 (Blacksnake Rd.) and 12 (Stonebridge Rd).
Race Directors: Brady Paddock 903-276-0928 and George Peterka 501-282-8090.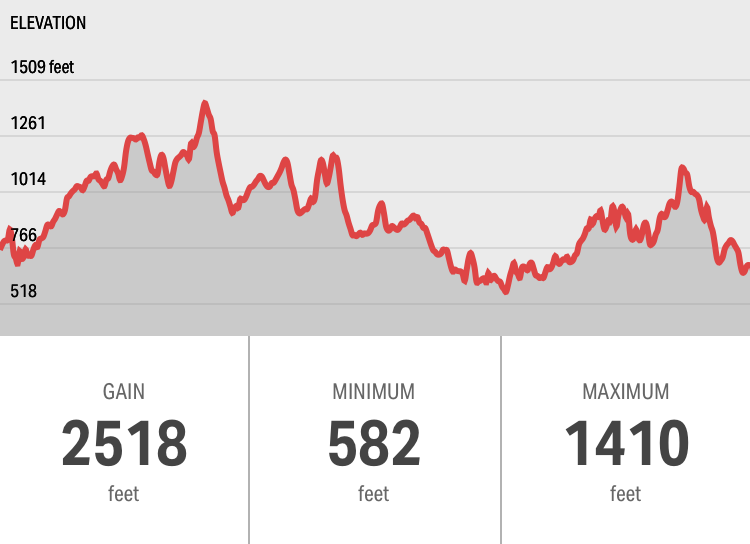 2016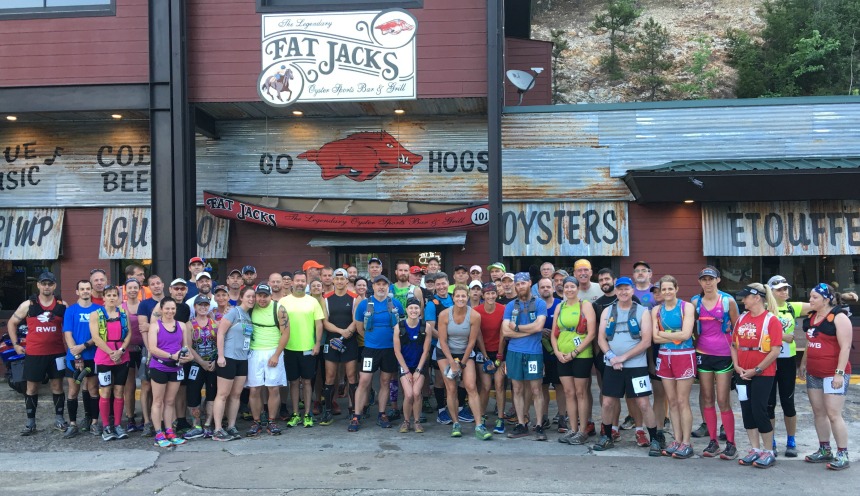 2017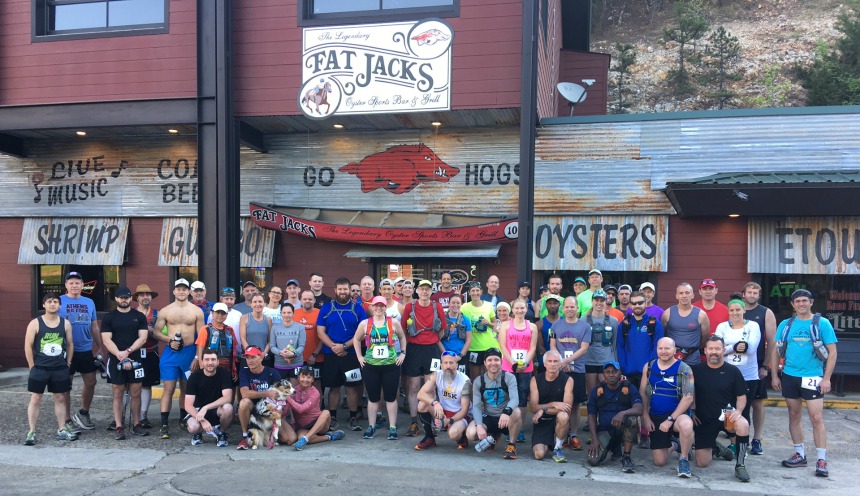 HOME
AURA
UTS
RESULTS